CNC Router Machine with Cutting saw
Gildemeister Cnc Router Machine with Cutting Saw is a handy CNC cutting equipment which developed based on normal CNC Router Machine .This type of machine has been equipped with cutting saw which could turn 180° degree for a much fast cutting work on wood ,MDF ,plywood and other non metal material .Meanwhile ,machine has add four spindles for drilling and 3D carving work .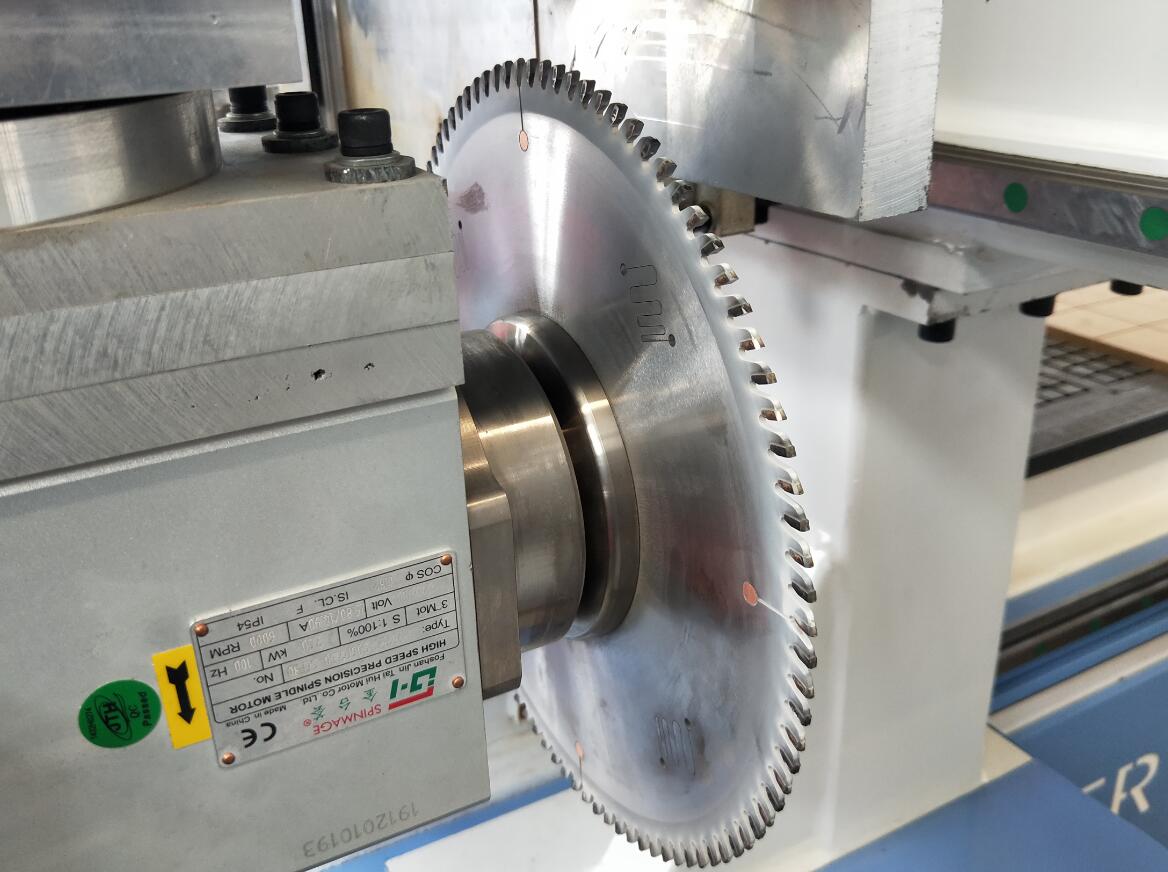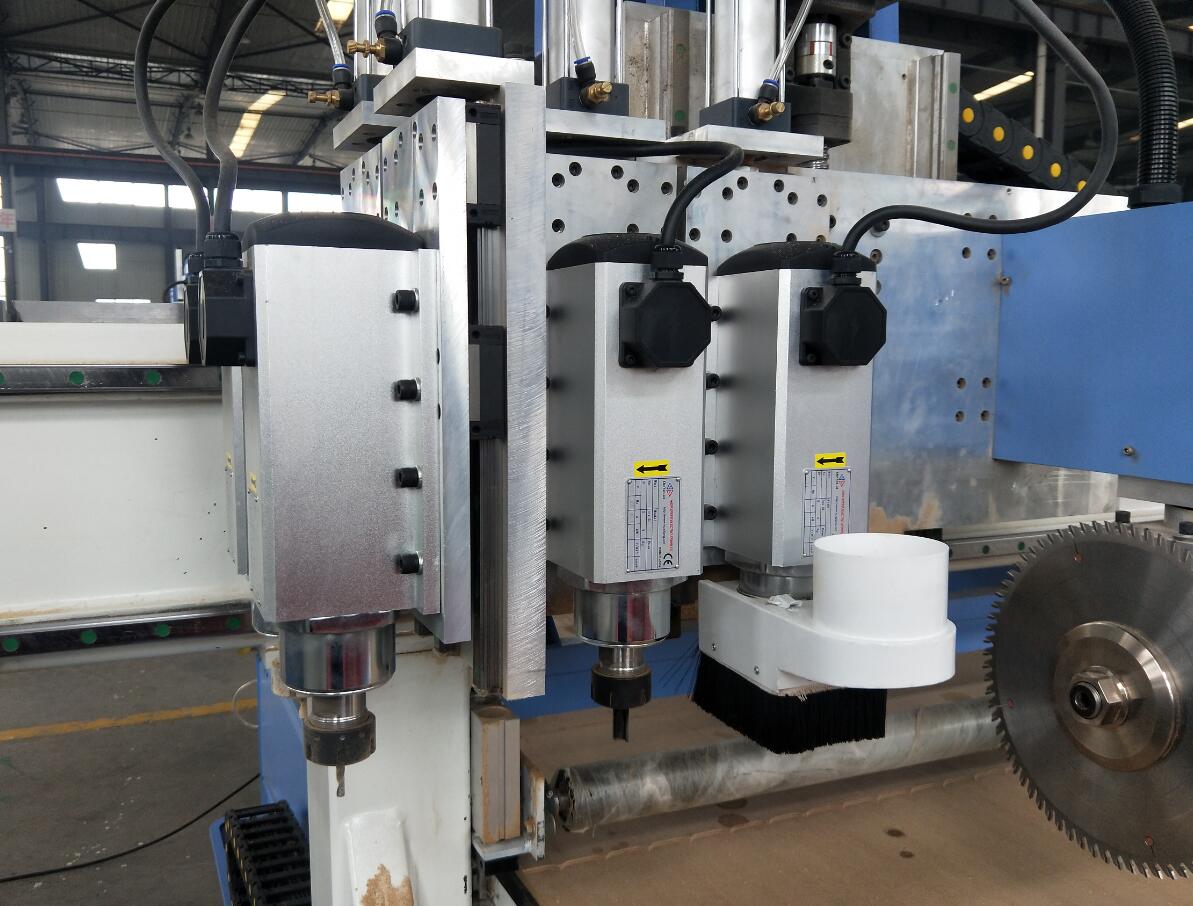 For most of work ,take furniture making for example it always requires to cut the sheet board into different shape or cut the edge out after finish the 3D carving work with spindle .Of course,the spindle could always be used to do cutting work .However ,the customer would find that the cutting is kind of slow especially when the board is thick because when we set higher speed for machine ,it is easy to get the cutter broken .In order to solve this problem ,we have developed this type of CNC Router machine with Cutting saw .When the saw running at a high speed ,with its sharp edge and advantage of its structure .the cutting speed is much fast and it helps improve our work efficiency .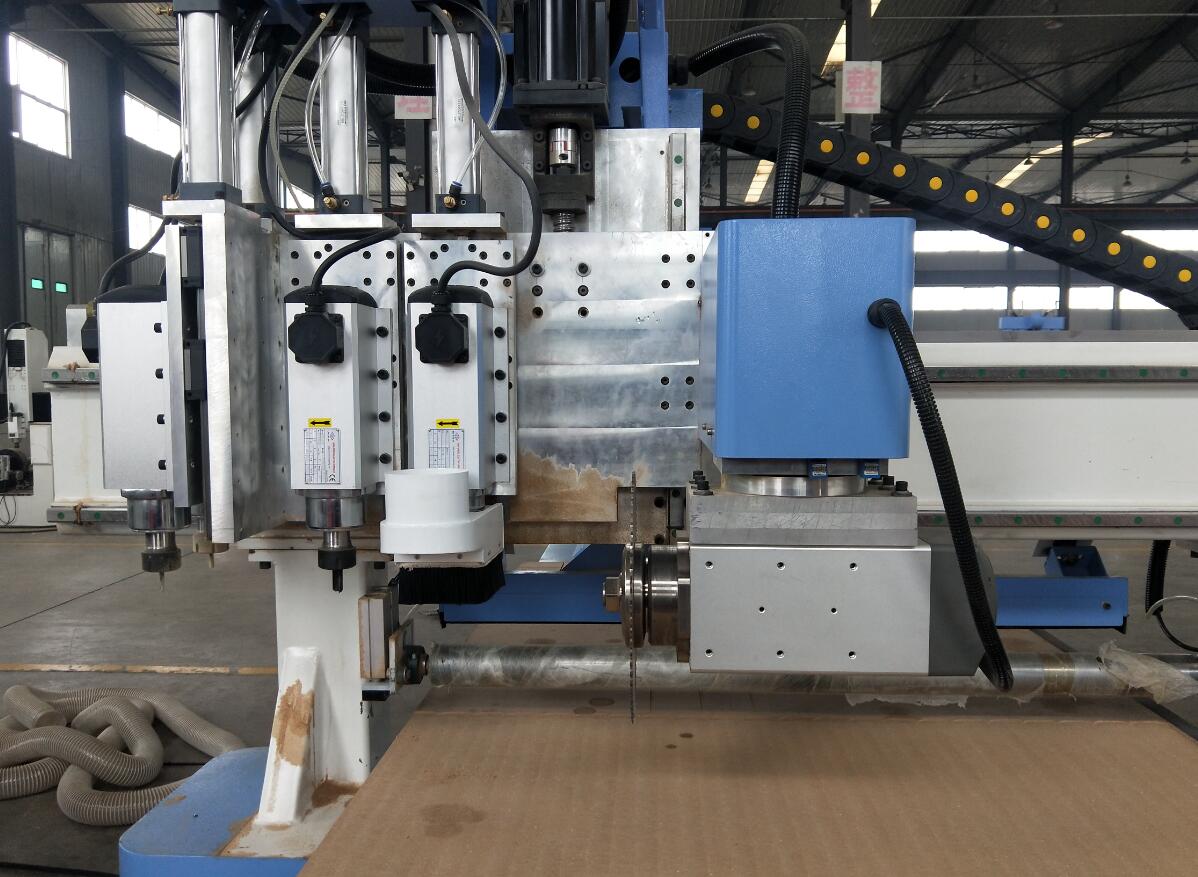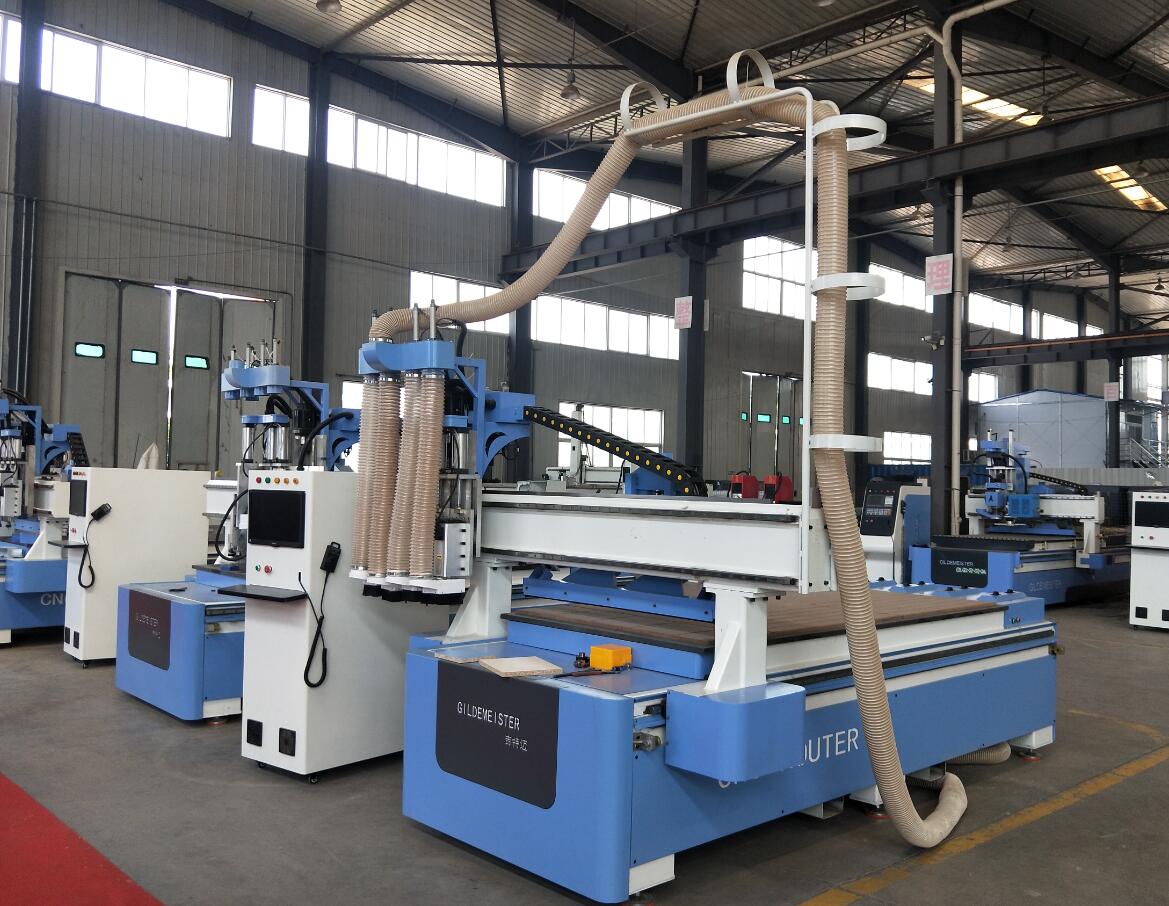 Therefore ,with this type of CNC Router Machine with Cutting Saw ,you would find that there is no need to buy and actual cutting saw anymore but only choose this model machine would be good enough for all you sheet board cutting ,2D&3D engraving and carving work .Its 4 spindles added could add different shape cutters and they could be up and down automatically .
Whenever you need a CNC Router Machine but also want to do cutting at fast speed ,then our this type of machine would be such an ideal CNC cutting equipment for your work .